Water Marble All the Things
September 3 @ 11:00 am

-

4:00 pm

$99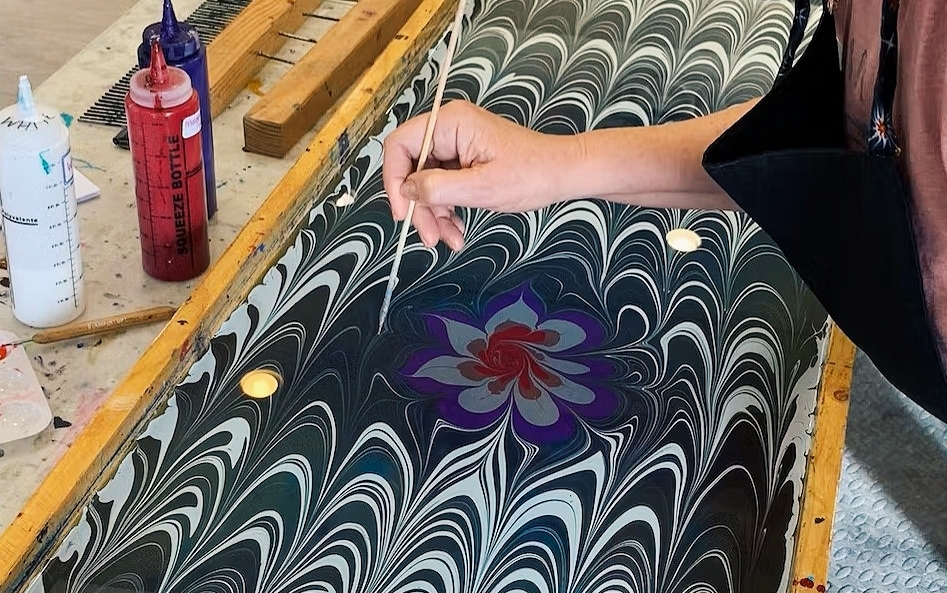 You are invited to a 2 hour water marbling workshop. In this hands-on workshop you will learn and experience the magic of this ancient art. You will follow the steps of a few basic designs and then move onto creating your own interpretations. Join us as we explore marbling different designs onto different materials. You will create uniquely printed items and enjoy a glass of wine and a bar tasting.
What is water marbling? We have a gel surface that we float fluid acrylic paint on. Then you will use rake or stylus to create your design. Once your design is complete you will print your item by laying it into the design. If you can sprinkle cheese on a pizza you can make with this art form.
What are you taking home?
1 Hand fan, 3 fake flowers, 1 picture frame, 1 mini terra cotta pot, 5 wooden beads, 3 flat wood ornaments,1 art canvas, 5 papers and a baseball hat.
To book please visit our booking platform – Tock.
If you have any questions regarding this event, please contact us at [email protected] .