The Grand Cru Club is for wine lovers looking to build the ultimate cellar. Grand Cru members will receive all Club selections along with the annual Fall release of our highly acclaimed and sought-after Phantom Creek Vineyard wines, allocated exclusively to this membership. Each shipment is customizable to suit our member's cellar needs.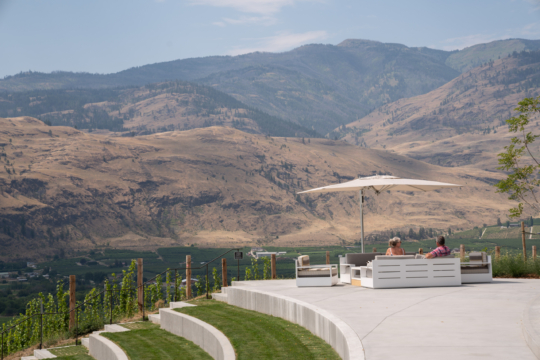 2 x 2020 Organic Pinot Gris*
1 x 2021 Viognier
1 x 2020 Kobau Vineyard Cuvée
1 x 2020 Kobau Vineyard Syrah
1 x 2020 Kobau Vineyard Merlot
*Grand Cru club member exclusive
2 x 2022 Rosé
1 x 2022 Similkameen Small Lot Chardonnay*
1 x 2021 Estate Grande Cuvée
1 x 2020 Becker Vineyard Merlot
1 x 2020 Becker Vineyard Cuvée*
*Grand Cru club member exclusive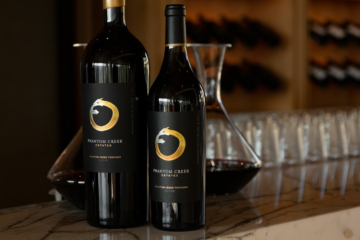 2 x 2020 Phantom Creek Estate Cuvée*
1 x 2021 Similkameen Organic Riesling*
1 x 2018 Becker Vineyard Cuvée
1 x 2020 Kobau Vineyard Cabernet Franc
1 x 2020 Kobau Vineyard Malbec & Syrah Co-Ferment*
*Grand Cru club member exclusive
When joining our Wine Club, you will have access to 4 complimentary tastings for you and up to 5 guests per calendar year, as well as one complimentary 90-minute Private Estate Tour and Tasting once per year for you and up to 5 guests.
Phantom Creek Estates offers access to all Member-only events for you and 5 guests.
When joining our Wine Clubs, you as a member are committing to a minimum of 3 wine shipments per year. If you join during a calendar year, you will not have to purchase club shipments released prior to you joining.
All club members receive 15% discount off of the restaurant menu (food only)
Members will be notified via email prior to each club shipment with information about the curated content. Members will then be given an opportunity to modify the shipment or add extra bottles to it. We will indicate a timeline until when changes will be made and when your credit card will be charged. Members will also be able to switch between delivery methods during that timeframe. Changes will not be accepted after the deadline.
Shipments are scheduled as following but may be subject to change: Spring (March), Summer (June), Fall (October).
Members need to be 19+ years old (legal drinking age in BC) to join the club.
Shipment is available within Canada only. See detailed list of Provinces: AB, BC, MB, NB, NS, ON, PEI, QB, SK.
Members receive free shipment on all wine club packages. In addition, members receive complimentary shipment on all orders with 6 bottles or more.
All wine shipments need to be signed by an individual 19+ years.
Shipment address may vary from billing address. We recommend providing a business address for shipment to avoid any delays.
Alternatively, members may pick up any wine package at the winery. Club orders will be held for 30 days. After that time, we will contact the member to arrange shipment.
If you have any questions or need assistance with booking, please contact: